Fence Repair Bloomington IL – Bloomington Fence – Call 309-473-3576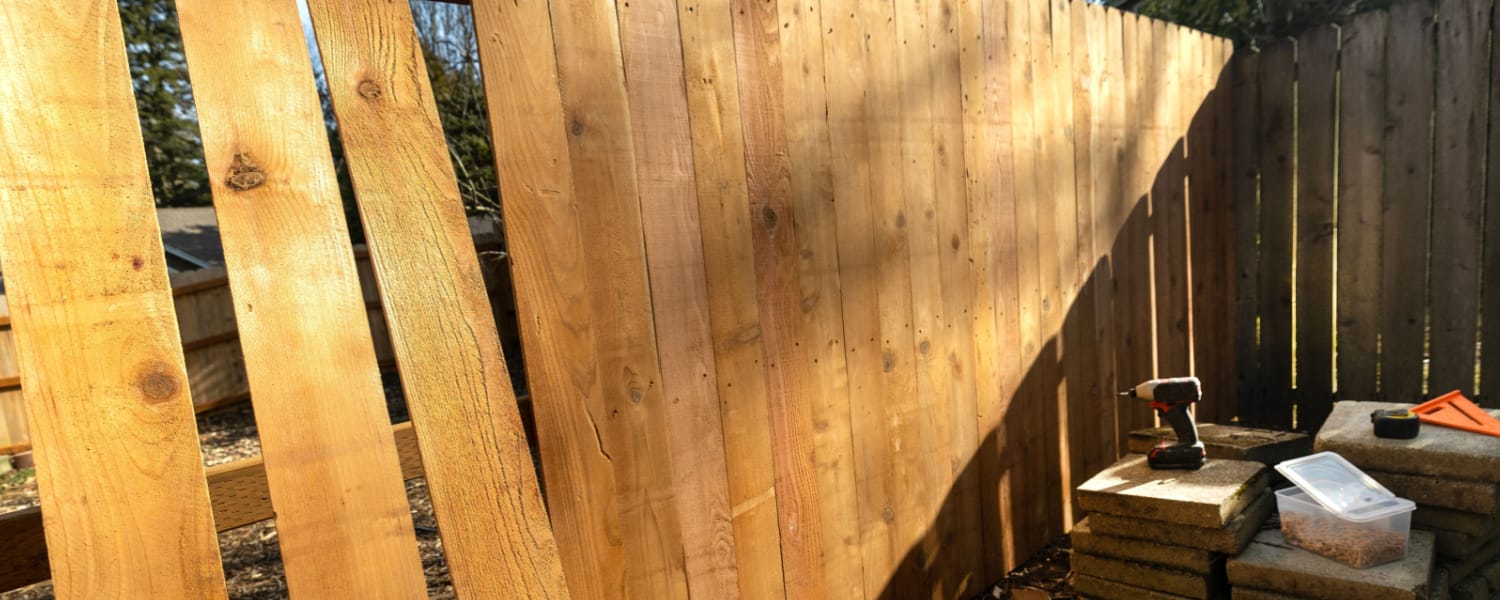 Fence Repair Bloomington IL
Does your fence need some professional attention? Give us a call if your fence is showing any of the following signs:
-Tilting or leaning. You want your fence to stand upright – so if it's leaning over or appears unstable, it requires repairs to reset its alignment.
-Fasteners are missing or loose. When screws and nails get loose it makes a fence less structurally sound and in need of immediate Fence Repair Bloomington IL.
-Wood is cracking or split. Wooden fences over time can form cracks that compromise their strength and look, necessitating prompt repairs or full replacement.
-Posts are broken or weakening. If a fence's supportive posts are damaged in any way the whole structure is at risk of instability and will need repairs.
-Sagging gates. If your gate is sagging or doesn't close properly it may need adjustments to restore functionality and reliable security. Gates that don't align properly with the latch or lock mechanism may need adjustments to be sure they close securely.
-Corrosion. Chain-link or wrought iron fences may develop spots of rust and corrosion that should be effectively treated to prevent further problems.
-Twisted, bent rails. A fence with bent rails will not provide sufficient support and should be promptly straightened.
-Damage from insects. Signs of insect infestations like ants or termites on wooden fences calls for immediate Fence Repair Bloomington IL.
-Discoloration. Stains or mold growth on an aging fence can degrade its appearance and may signal moisture issues that will require repairs.
-Gaps in the fence panels. When noticeable openings begin to form in your fence don't hesitate to schedule repairs from Bloomington Fence. Gaps compromise security and should be fixed right away.
-Vandalism. Any damage or graffiti should be repaired in order to restore the fence's appeal and security.