Vinyl Fence Bloomington IL – Bloomington Fence – Call 309-473-3576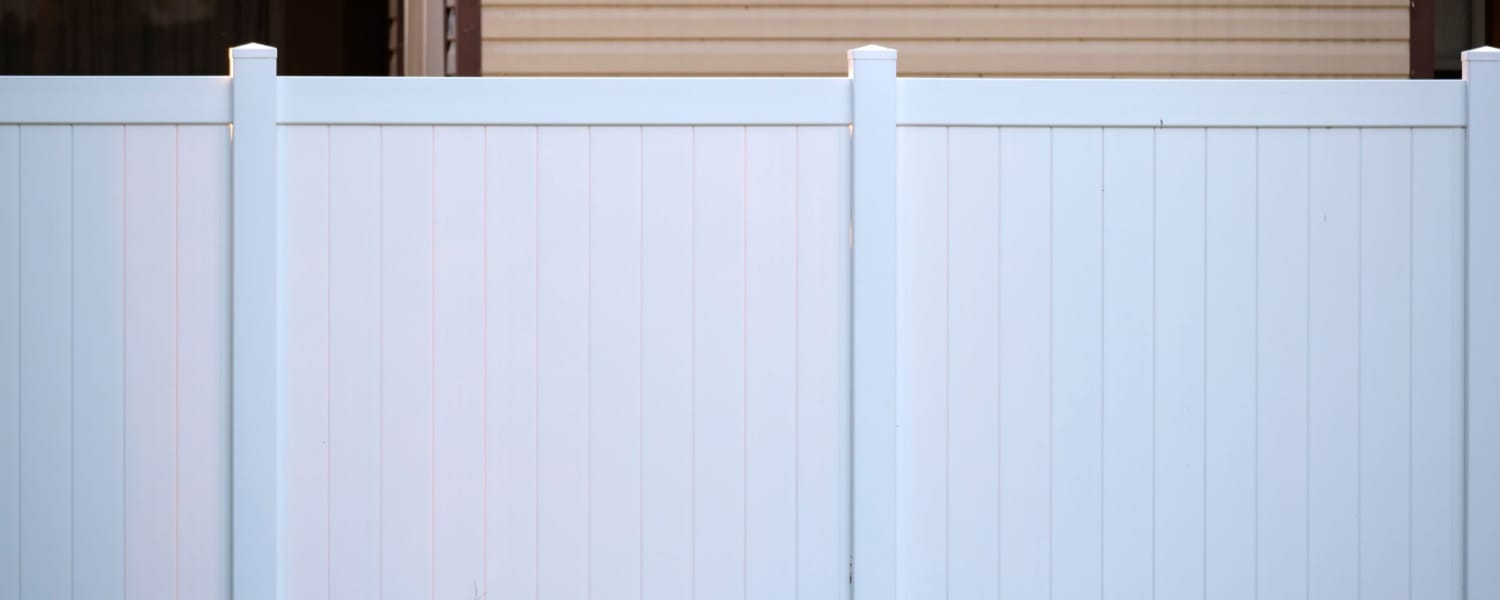 Vinyl Fence Bloomington IL
From an attractive new look to its durability and low maintenance needs, there are plenty of reasons to consider adding a new vinyl fence to your residential property:
-Remarkable longevity. Vinyl fencing is recognized for its durability. It's able to withstand tough weather conditions, damage from insects and resist decay and rot to ensure it lasts for years.
-Easy upkeep. Unlike some metal or wood fencing, vinyl doesn't need a lot of maintenance. You won't need to stress about painting, staining, or treating your fence – which makes it a hassle-free option!
-It looks great. Vinyl fences are available in many different colors, textures and styles that will complement your home's architectural style and landscaping.
-Privacy and security. Our team can design a Vinyl Fence Bloomington IL to provide reliable privacy. You'll gain a more secluded backyard where you can enjoy your time outdoors. Also, a vinyl fence adds another layer of security that discourages trespassers and helps ensure the safety of your property.
-Fade resistant. Quality vinyl fencing's fade-resistant qualities ensures it will keep its color and aesthetic even after prolonged exposure to sunlight and rain.
-Flexibility. Vinyl fences are durable but also flexible, which makes them resilient against wind and even minor collisions.
-Resale value. The installation of a Vinyl Fence Bloomington IL can significantly benefit the resale value of your residential property so it's more appealing to prospective buyers seeking security and updated aesthetics.
-Longevity. Vinyl fences provide a long lifespan, frequently lasting 20 years or more. That makes them a cost-effective option for the long term.
-No splinters. In contrast to wood fencing, vinyl simply doesn't splinter – a quality that makes it a safer choice for families with young kids and pets. Get an estimate today on your next new fence at 309-473-3576.